How to Store Your Boat or RV With Prestige This Winter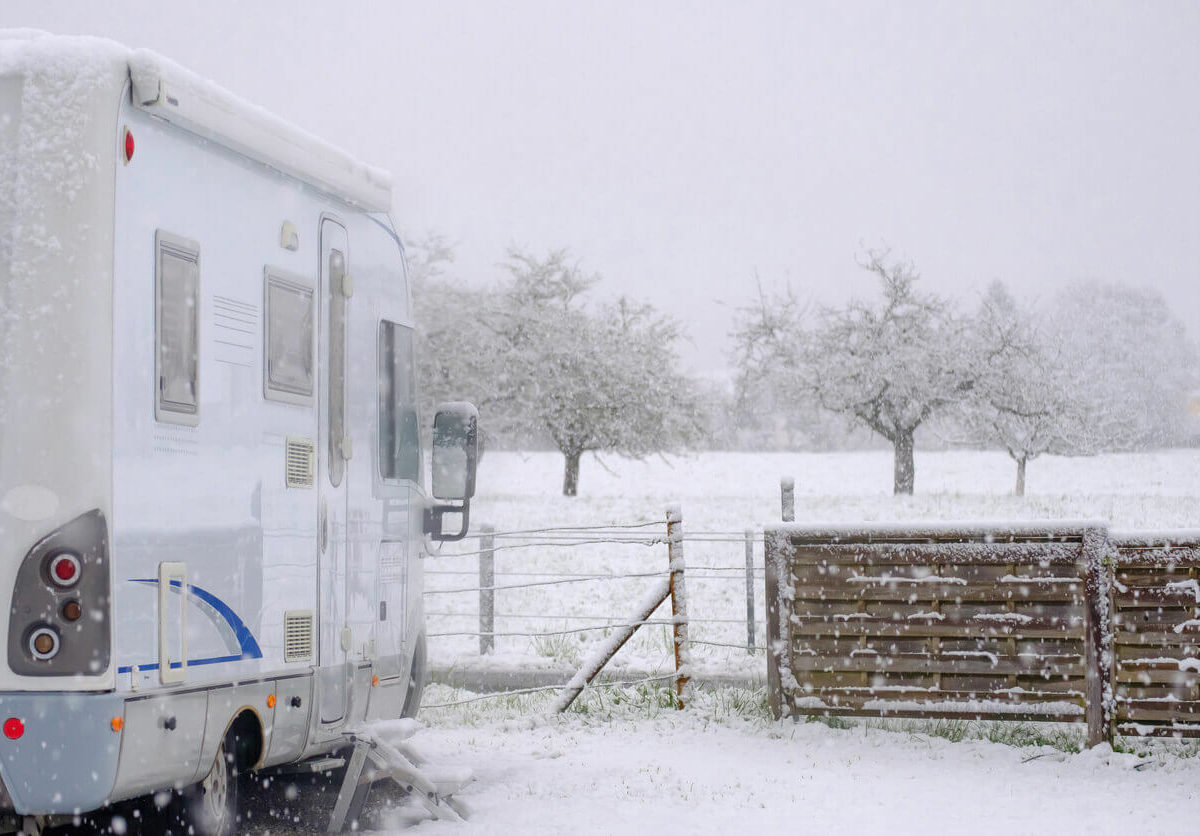 As the weather changes and the snow begins to fall, you'll need to find a place to store your RV and boat during the winter. Although boats and RVs are excellent investments that open up a world of travel and recreation, there's only so much space you have at your disposal. Even then, your garage and driveway don't provide enough protection against the cold and frost.
Even though the winter months can be brutal, there's always a solution for giving your boat or RV a secure place to be stored. Prestige Storage is here to help with convenient vehicle storage options and expert advice. In this blog, our team will guide you through numerous tips and tricks on how to properly store your RV or boat in one of our units this winter.
Choosing the Right Storage Unit for Your Vehicle
The first step in getting boat or RV storage over the winter is choosing the right vehicle storage unit. Several factors come into play when selecting what unit fits your vehicle best. These range from the size of your vehicle to the unit type to even the location of the storage facility. Keep these in mind when choosing what type of storage unit will suit your vehicle and situation.
Preparing Your Vehicle for Storage
Once you find your perfect storage unit, it's time to prepare your vehicle for move-in. However, you can't simply park your vehicle in our units and go. Several precautions should be taken to best protect your unit from unforeseen circumstances. Here are some of our recommended tips for preparing your vehicle for storage this winter:
Disconnect and remove any batteries or additional power sources
Drain any water systems in the vehicle
Clean your vehicle ahead of move-in
Remove any items from your vehicle's exterior and interior
Cover your vehicle for further protection
Winterizing Your Boat and RV
Winterizing your vehicle is a term used to describe the process of preparing and securing your vehicle for the winter months and climate. This involves inspecting or fixing tires or tire pressure, changing the oil, monitoring the brakes, filling fluids, and more. While this process can be used in preparation for driving your vehicle in snow, it can also be used to further protect your vehicle while it is in self storage.
RV Winter Storage Tips
There are several steps that you can take for proper RV storage during the winter. Be sure to check your RV's tires, and if they need to be pumped or switched, take care of that before you move in. In addition to that, make sure to fill your gas tank before moving in as well. It's also a good idea to check up on your RV to ensure that there are no leaks or issues to take care of before the weather sours.
Cleaning Out Your RV for the Winter
Keep in mind that it's not just your RV's exterior that can be tidied up. For the best protection of both your belongings and your vehicle, it's wise to clean and clear the interior of your RV of any appliances, perishables, electronics, and additional extracurricular items. Any belongings left in your RV are prone to sustain damages or can potentially cause issues during move-out. For further protection on your RV, our climate-controlled storage units can be a perfect option.
Winter Boat Storage Tips
Despite the similarities with RV storage, there are some differences when it comes to boat storage. From creating a more stable environment for your boat to taking safety precautions ahead of time, there are several distinct steps to take in regard to winter boat storage. Here are a few winter boat storage tips we recommend you take:
Make sure your boat is dry upon move-in day
Remove life jackets and seat cushions if possible
Place a few moisture absorbers in the boat
Utilize a waterproof boat cover for your boat's exterior
Winterizing Boat Engine for Storage
If you're preparing for boat storage during winter, winterizing your boat's engine in particular is a crucial step in preparing your boat for snowy climates. From checking the engine to putting in a new load of fluid to flushing the engine, these extra steps can lead to a better experience and protection in self storage. Make sure that you check the engine service manual for your specific model to learn more about how to properly winterize your boat engine.
Rent Boat and RV Storage This Winter at Prestige
When it's time to store your boat and RV for the winter, there's no better place to find vehicle storage than at Prestige Storage. With a wide selection of unit sizes and types to choose from, you'll find the best storage solutions with us. Need more information about our self storage? Visit our FAQ and storage tips page for out-of-the-box ideas on how to optimize your experience.
Start renting your boat and RV storage unit by finding your nearest Prestige facility, contacting our team, or reserving your spot online today!
More From