Lorain Baumhart Storage

Lorain, OH 44053
(440) 960-0220
Mon

9:00am - 5:00pm

Tue

9:00am - 5:00pm

Wed

9:00am - 5:00pm

Thu

9:00am - 5:00pm

Fri

9:00am - 5:00pm

Sat

9:00am - 5:00pm

Sun

Closed
Mon

6:00am - 11:00pm

Tue

6:00am - 11:00pm

Wed

6:00am - 11:00pm

Thu

6:00am - 11:00pm

Fri

6:00am - 11:00pm

Sat

6:00am - 11:00pm

Sun

6:00am - 11:00pm


Unit Features:
Inside
Ground Floor
Climate Controlled
Select

Last Unit!

** First Full Month Free **
Unit Features:
Select

Last Unit!
Unit Features:
Inside
Ground Floor
Climate Controlled
Select



Last Unit!
Unit Features:
Inside
Ground Floor
Climate Controlled
Select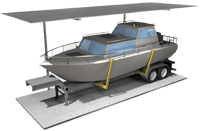 3 Units Left

Unit Features:
Inside
Ground Floor
Climate Controlled
Call for Availability
(440) 960-0220
Didn't find your unit? Try these nearby locations
Self Storage in Southwest Lorain, OH, on Baumhart Road
Located between highways 2 and 6 near Industrial Parkway Drive, Lorain Baumhart Storage is ready to be your go-to solution whenever you need to expand your home or business storage space. Our storage facility at 6201 Baumhart Road is conveniently located for companies headquartered in the neighboring Lorain Industrial Park, or residents near Lake Erie in the Vermilion, Amherst, and other areas surrounding Lorain.
Southwest Lorain, OH, on Baumhart Road Storage Features
Whether it's clearing out the stacks of papers on your home office desk, getting seasonal decorations out of the way, or finding space for your small business tools or extra inventory items before they flood out of your storeroom, Lorain Baumhart Storage has the storage space you need to reach your organizational goals.
Lorain Baumhart Storage is the perfect choice for convenient, quality self storage just down the road from your Lorain home or business. Our Baumhart Road storage facility has wide driveways and ground-level storage units that are drive-up accessible, which allows you to load and unload your belongings with ease. We also have plenty of indoor and outdoor parking space for boats and RVs in our secure property, allowing you to free up valuable space in your garage, driveway, or street outside of your home.
Other features you can expect to find at Lorain Baumhart Storage include:
Climate-controlled self storage units
Month-to-month leasing
On-site resident manager
Indoor storage units
Clean, well-lit, secure property
Roll-up doors
Electronic entry gate
Online payments accepted
Excellent customer service
Climate-Controlled Storage in Southwest Lorain, OH
With its northern Ohio location just minutes away from Lake Erie, Lorain is subject to warm summers and frigid, snowy winters that can make safely storing your belongings a difficult endeavor. If you are looking to store temperature-sensitive items or materials such as electronics, appliances, wooden furniture, or paper documents, a climate-controlled storage unit is your best bet for avoiding cracking, warping, and other such damages.
Our indoor climate-controlled storage units range in size from 5×10 to 10×20, giving you the flexibility to select a unit that fits your needs and your budget. Every unit is found on the ground level of our facility as well, so you won't have to worry about the strain of transporting heavy boxes and appliances up flights of stairs.
Rent or Reserve Your Lorain, OH, Storage Unit Today
If you've been searching for a clean, affordable, and reliable self storage experience, look no further than Lorain Baumhart Storage. With our convenient location on Baumhart Road just minutes away from local highways, exceptional customer service, and a variety of features designed with you in mind, Lorain Baumhart Storage is committed to providing you with the storage solution you need. Whether finding a place to store your RV or boat or expanding your company's storage space, we have you covered.
Are you ready to reserve your unit but unsure of where to start? Not a problem! Explore our online FAQ, storage tips, and size guide for helpful suggestions on how to pick the right storage unit for your needs. And when you're ready, give Lorain Baumhart Storage a call or rent and reserve your unit online today!
Frequently Asked Questions About Self Storage in Lorain, OH
What amenities are available at Lorain Baumhart Storage at 6201 Baumhart Road?
Lorain Baumhart Storage has a variety of useful features for you to enjoy, including:
Drive-up accessible storage units
Climate-controlled storage
RV and boat parking
On-site resident manager
Roll-up doors
Excellent customer service
When can I access my storage unit in Lorain?
You'll have extended access hours to our facility seven days a week from 6:00 a.m. until 11:00 p.m. Our on-site office is open Monday to Saturday from 9:00 a.m. until 5:00 p.m. and is closed on Sundays.
How do I know if I need a climate-controlled storage unit in Lorain?
Climate-controlled storage is the best option for those living in a city with weather and climate conditions that can be extremely hot or cold throughout the year. These units are heated or cooled to maintain an even internal temperature regardless of the conditions outside, to avoid cracking, warping, or other temperature-related damages to your belongings.
Do you offer RV and boat storage in Lorain, OH?
Yes! Lorain Baumhart Storage has plenty of indoor and outdoor RV and boat storage options for you to choose from. Our facility is fully fenced and equipped with an electronic gate as well, so your mind can remain at ease knowing your vehicle will be secure.
Features & Amenities
Every storage feature is designed from scratch against standards forged from years of experience in the self storage industry. The result is a high quality consistent customer experience you can count on.
7 Day a Week Customer Access
"Tina is always helpful. She is great at returning phone calls and answering any questions."

kim torres, 1-31-23

"We have rented a spot here for many years and I would recommend Lorain Baumhart storage to anyone. Tina has always been easy and pleasant to deal with, thank you Tina."

Caroline Raines, 1-16-23

"Tina was awesome. Got me in and out efficiently. Ensured that I had just what I needed and not any more space than what I needed. Highly recommend!!"

Living in Cleveland, Ohio, 10-11-22

"This is my second time using this facility. Nothing but a great experience both times! Tina the site manager was awesome, made things very easy! Definitely recommend."

Michael Cobb, 9-29-22

"I have been there for 3 years with outside storage for a truck. Never had any issues. Staff is friendly and service was good. I Would recommend them for your storage needs."

Jackpot Joe, 9-22-22

"Tina was great throughout the entire rental process. very accommodating and helpful! units were clean and dry, with easy access."

Jeff Andrey, 9-01-22

"Great location. Easy access and very friendly staff"

Richard Miller, 8-25-22

"With the high demand for storage units in the Oberlin College area, Tina at Lorain Baumhart Storage took on the seemingly overwhelming task of finding my daughter the perfect size unit for the summer. Her professionalism and eye for detail helped us to secure a storage unit at such a late date. The storage unit was ready for use upon our arrival. And best of all, their location is just 2 miles from the Ohio Turnpike."

Gwen Solomon, 8-03-22

"Tina has wonderful customer service skills, and the facility is neat and secured. But, it stands out from the others because of "Tina""

Buckeye Bandits, 3-28-22

"I can't thank Tina enough for her professionalism and compassion. My family lost our mother recently and where in need of a storage unit to store her things. I had so many questions and concerns since I have never had to use a storage unit before so you can imagine my stress level. Not only did she ease that tremendously but she gave us some great tips. Never would have thought to use the dryer sheet trick! If you don't know give her a call!"

Debbie Strickler, 1-26-22