Think Big With a Study Room This Back-To-School Season
We aren't too far now from hearing the three words nearly all students dread: "back to school." Summer break has come to a close, vacation is over, and our schools will be filled again with the sounds of learning. For some of us, that's a more exciting idea than it is for others.
But there's good news: the fall semester doesn't need to feel like a threat to fun. With an appropriately interesting, engaging at-home study space, you can take the edge off math homework and give your kid a fighting chance this school year.
Prestige wants to help you figure out a path towards that end by exploring study nook ideas and other ways you can jazz up your student study space, and then show you how self-storage can provide another type of advantage if you're feeling the stress of too little space at home for any necessary changes or renovations.
Kids Study Room Ideas
We're going to start with something you probably already know: if you want to create a kid-friendly, at-home study space, a theme will go a long way.
Let's explore some of our favorites.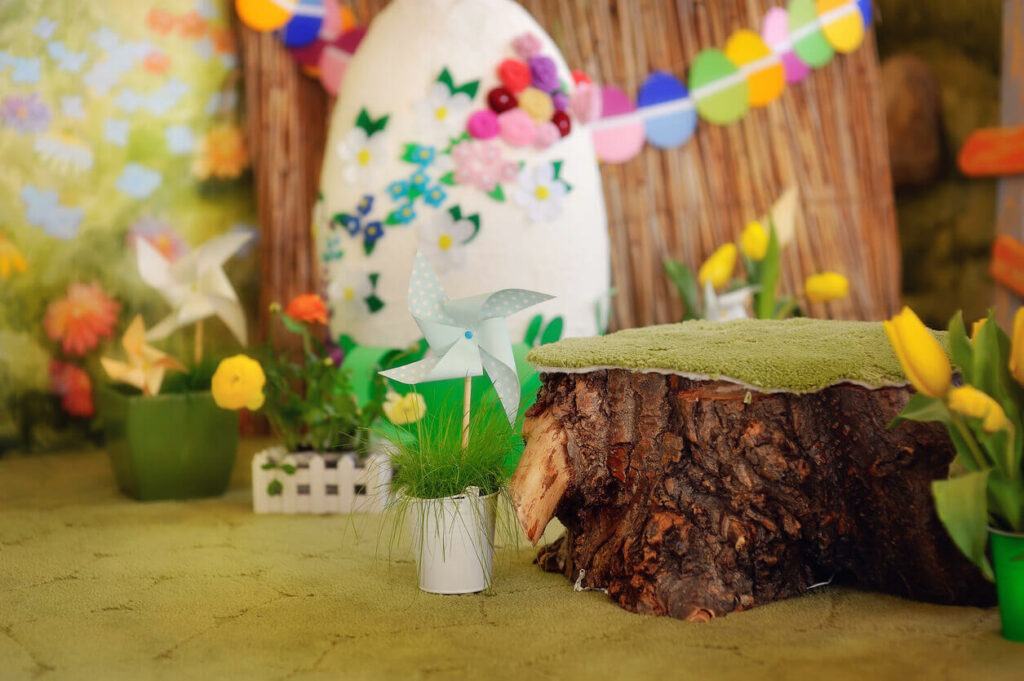 Nature Theme
This theme feels like a staple. You'll often find classrooms with nature themes, because, well, it's a classic. It strikes that balance of feeling imaginative, peaceful, and educational all at the same time.
Start by decorating your at-home study space with a tree-shaped bookshelf, wallpaper with jungle flora, or an animal-print rug. Anything that really strikes a forest and/or tropical theme is a good place to begin.
Earthy colors like greens and browns are reliable choices for furniture and accessories unless you want to go for something more specific like a toucan theme or something similar, in which case you may want to invest in a pop of orange or yellow.
You can also add small indoor plants throughout the space for a refreshing touch of real nature ambiance that brings the whole theme together.
Artsy Theme
This kid's study room idea is perfect for the creative child in your family.
Our first and perhaps most important artsy study nook idea is to paint one wall with chalkboard paint to create a large, writable surface. This can function as both a practical space for writing down important information, as well as a creative outlet for your child.
You could also hang a colorful art gallery to display your child's artwork. Maybe help them paint customized frames for their favorite drawings or leave vacant spaces for them to fill in throughout the year.
Provide an easel or designated area for painting and drawing, or whatever other creative pursuit your child enjoys most. You can even use it as a nearby reminder to encourage them that if they need motivation to push through less favored subjects, they'll be rewarded with art time.
Finish out this design ethos by injecting some practicality with colorful bins or baskets for storing books and art supplies.
Inspirational Theme
While all of our at-home study space suggestions are dependent on your knowledge of your child, and the expectation that you curate the space into something you think would be most helpful for them, that's the most true with our inspirational theme suggestion. What inspires one kid might not necessarily inspire another.
The crux of this kid's study room idea is to display inspirational quotes, fun educational charts, and maps all around the space. If needed, you can intersperse real-world quotes with tasteful quotes from Disney movies or superhero films.
Try also hanging a whiteboard or corkboard for notes and reminders that make it easier for your student to stay on track. This is especially effective if there's some type of color-coding that separates the levels of urgency or types of work for each task.
Cozy Theme
For some kids (and adults), the trying-too-hard energy of certain study spaces won't land. They can feel that they're being pushed into productivity and it drives them away from that very goal.
If this sounds like your kid, try to dial it back into something with a cozy atmosphere. A study nook idea we like is a reading-centric space with an armchair or bean bag chair, perhaps with floating shelves covered in an array of books. The lighting could be fairy lights, criss-crossing Christmas lights, or a floor lamp.
Also, there should always be room for tea if that's their thing.
This motif is not for everyone and could encourage some students to take an early bedtime (especially if that beanbag chair is too cozy!), but with the right personalities, it works wonders.
Evolve Your At-Home Study Space with Prestige
Ownership of one's space begins with agency. Knowing that you have options and the ability to change things to your liking is where interior design begins to show its true flexibility.
That flexibility is tarnished when you're competing with the idea that you must fit a certain amount of stuff in that space, even when some of that stuff doesn't belong. It's a lot of stress just figuring out where to put things, sometimes.
Prestige Storage thinks you deserve better than that and want to put the control to change it in your hands. With even a small, affordable self storage unit, you can gain mastery over the space and belongings you allow in every corner of your home. Keep things safe and out of the way, while maintaining the right to access those things whenever you want.
If that sounds like something that might be useful to you, please reach out to us here, where one of our professionals is eager to help, or find a location near you to check us out for yourself!
More From