How To Better Your Gardening Game With Self Storage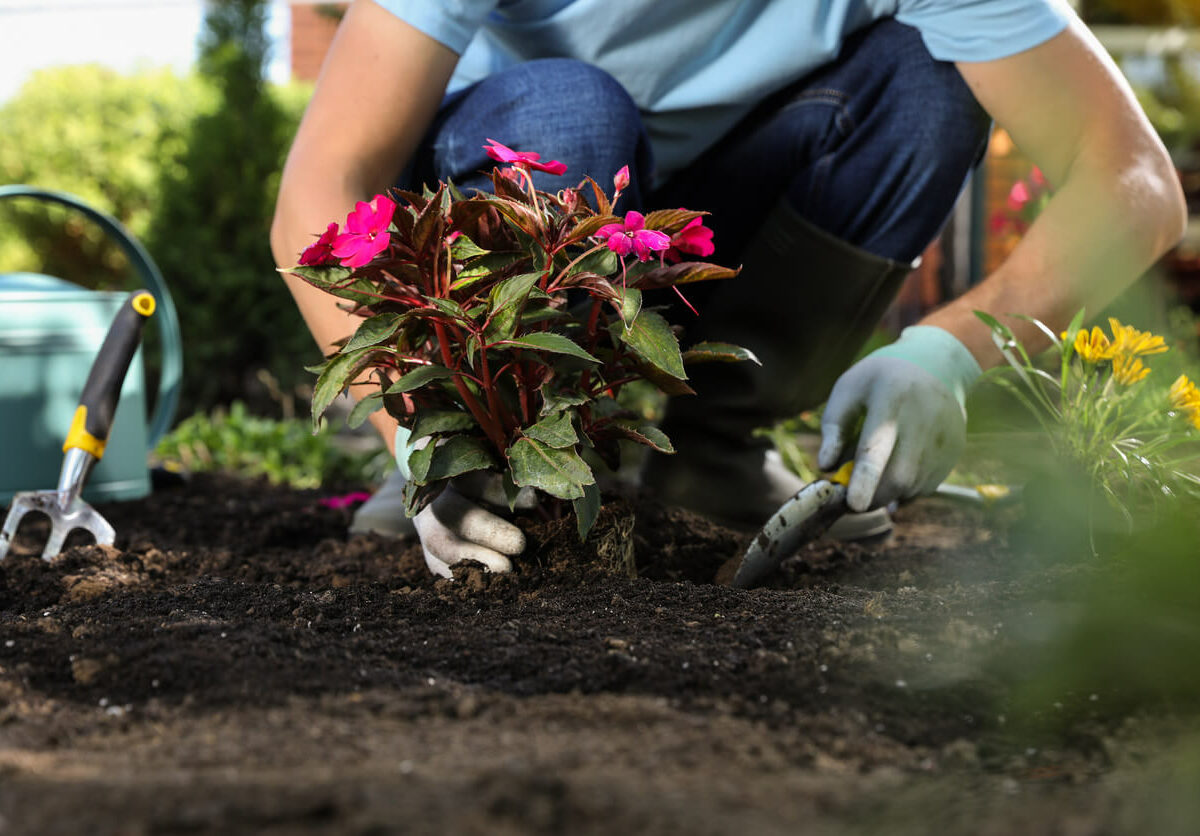 Gardening enthusiasts need to make some space for their equipment, new plants, and even their harvests somehow! This blog will give some general gardening and landscaping equipment organization tips and present self storage as an option for equipment storage and for freeing up space for equipment storage within a home shed or other space.
Gardening has always been a popular way to spend time, but in recent years, we've seen the hobby explode to new heights. Social media has helped people share their interests and create new opportunities for others to learn they love gardening, too.
Prestige Storage believes there are few skill sets or interests as relaxing or useful as gardening, and we want to help you turn your gardening curiosity into a full-fledged pastime. The thing you may not know if you're new to gardening (or even if you're a veteran who never considered it) is that a storage unit is a versatile answer to the complications of gardening activities. The right unit can be your landscape storage, lawn equipment storage, and seasonal storage all in one!
In this blog, we want to spend some time unpacking how something so simple can be that game-changing.
What Are Your Gardening Needs?
Your first priority is to take inventory. Your gardening needs are dependent on your goals, so depending on what you hope to accomplish in both the near and far future, your needs are subject to change.
Depending on how many items or tools you expect to need, the amount of space you'll require in your storage unit for gardening equipment and supplies will need to change to fit the demand. You'll also need to take into account how, as the seasons change, your needs for specific tools and plants are likely to change, as well. Seasonal storage needs are real and should not be neglected.
How Do You Store Garden Equipment?
Having all the equipment you need won't mean much for long if you don't know how to properly care for and store all of it. Here are our best garden tool storage tips.
Before putting anything away for storage, make sure you clean and organize each item appropriately. Don't lazily throw stuff on top of each other, as you could dent metal or poke holes through casings.
Take advantage of wall-mounted racks or pegboards to maximize vertical storage space. This is especially important if your storage unit is limited in space. Prioritize ease of access and retrieval, especially. There's no point putting a ton of stuff between the entrance of your storage unit and important items you need to use often.
If you're struggling to figure out a good organizational scheme, you can always fall back on color-coded bins or containers. This is especially useful with smaller gardening accessories. You can also invest in a garden tool storage cabinet specifically made to solve your landscape storage problems.
Also, regularly check your inventory to restore necessary supplies like fertilizer.
How Do You Store Seeds and Plants?
What about seeds and plants? As you could probably guess, the approach to storing these items is quite a bit different from equipment since you need to take into account their fragile and organic nature.
Seeds should be kept in a cool, dry, and dark environment. This can typically be accomplished by using a moisture-resistant box or bin for storage. Alternatively, this is another good opportunity for a garden tool storage cabinet to shine.
For grown or growing plants, you want to organize them in a way where they don't risk overtaking one another. Use shelving units or plant stands to set them apart and allow them time to breathe on their own while creating an intuitive layout so you can easily keep track of which plant is which (though you should label them).
If possible, do all you can to store potted plants in a climate-controlled storage unit (which is provided by Prestige Storage for those who need one). Climate control allows for environmental stabilization within your storage unit through temperature control. In other words, it prevents plants from freezing in winter and burning in summer.
Can I Store Pesticides and Other Chemicals?
You can securely store pesticides in storage units and other chemicals required for the safe or efficient growth of your garden plants. The only caveat is that we do not allow anything flammable, explosive, toxic, or perishable. Consult our frequently asked questions for more information on this and related lawn equipment storage concerns.
Feel Invincible With Prestige Storage in Your Corner
By this point, we've hopefully convinced you of the ways a self storage unit can be the best garden tool storage option and an absolute game-changer for your gardening game. In both the short term and the long term, there are advantages available for you to leverage that make your life easier, which will also positively impact the size and quality of your garden.
If you'd like to make this advantage your own, Prestige Storage has you covered. Our facilities come equipped with a robust variety of storage size options to accommodate you on every level, including expert customer service, secure infrastructure, on-site moving supplies available, climate-control capabilities at certain locations, and more.
Take a peek at our FAQ for answers to our most common questions, or reach out to us here with whatever inquiries or problems you need our help solving.
Storage is an easy answer to a frustrating issue. Prestige Storage believes you and your garden deserve an intuitive solution.
More From