The Best Places to Live in Cincinnati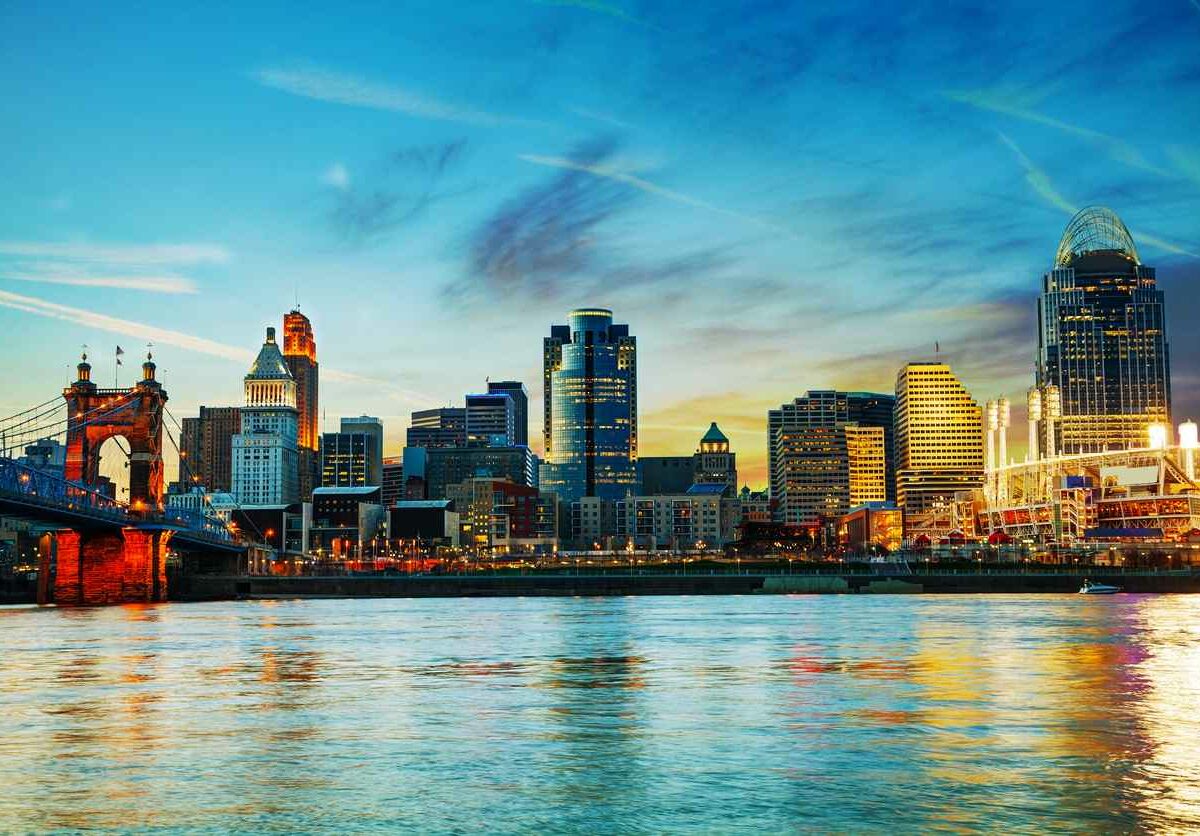 With more than 300,000 residents in Cincinnati proper (and more than 1.7 million in the greater metro area), a mild climate, and a versatile living experience available, it's no surprise that Cincinnati ranks highly in best cities for young professionals, low cost of living, and to raise a family in America (according to Niche.com). The people who call Cincinnati home seem to really mean it, and many of them take pride in their identity as a Cincinnatian.
Are you considering a move into the folds of one of Ohio's most popular cities? Well, you have no shortage of options when it comes to considering your neighborhood options. And that's what we want to talk about.
We at Prestige Storage love Cincinnati, from its food to its views to its historical significance. That's why we feel qualified to talk about where to live in Cincinnati and why each of its neighborhoods might have something that speaks to you.
The Best Neighborhoods in Cincinnati to Consider
Are you a foodie? A shopaholic? Maybe you just really appreciate the balance of nature and urban living. Whatever you want, whatever you need—chances are, you can find it in Cincinnati.
Riverview
Riverview is an iconic neighborhood in Cincinnati due to its location and history. Riverview is located on the west side of Cincinnati, on the Ohio River. It was originally settled by German immigrants in the mid-19th century. Today, Riverview is a culturally diverse community with residents who are proud of their history and take pride in their riverfront community. Riverview is home to a number of small businesses (it's one of the best places to live in Cincinnati for young professionals!), including a brewery, coffee shop, and ice cream parlor, which add a quaint flavoring to the neighborhood's character and appeal.
Mount Adams
Mount Adams is a neighborhood in Cincinnati most known for its unique atmosphere. The area plays host to many art galleries, restaurants, and bars, as well as a variety of shops. Mount Adams is home to several historical landmarks, such as the Cincinnati Observatory and Eden Park. The well-roundedness of Mount Adams makes it a popular destination for both locals and tourists alike, so you can expect it to always be busy and exciting.
Over-the-Rhine
Over-the-Rhine, or OTR as it is commonly called, is one of the best places to live in Cincinnati.
OTR starts with a bang, boasting the largest collection of cast iron architecture in the United States. These beautiful buildings were constructed in the late 1800s and early 1900s and add to the broader historic feel of the neighborhood. OTR has also undergone a major transformation in recent years. Once an area known for crime and poverty, OTR has evolved into a thriving community with new restaurants, bars, and businesses opening up all the time. It is characterized by its sense of everyday fun, colorful architecture, and a "hipster" energy.
Hyde Park
Hyde Park is a neighborhood in Cincinnati with a long history dating back to the 1800s. The neighborhood is home to a variety of businesses, including restaurants, bars, shops, and more, creating a common space for families and children. Locally, Hyde Park builds its reputation on its shopping appeal. You go to Hyde Park if you're looking to shop gifts or reinvent your wardrobe. It also benefits from the noteworthy bonus of being one of the safest neighborhoods in Cincinnati.
The Banks
The Banks is located on the Ohio River in downtown Cincinnati, between the Paul Brown Stadium and the Great American Ballpark. It's named for the two banks of the river that meet there. The Banks has recently upgraded in a variety of ways, adding new developments such as hotels, restaurants, bars, and shops to improve its appeal and vitality.
What makes The Banks truly unique is its combination of old and new, historic and modern. People who live in or near The Banks live in a cross-roads of time, which is reflected in its patchwork architecture.
Sayler Park
Sayler Park is known for its tight-knit community feel.
Sayler Park is home to a variety of businesses, including a grocery store, plenty of restaurants, and a number of small shops. It has its own elementary school, which helps to create a sense of community among residents and in addition to the communal sensibilities, Sayler Park is also unique in Cincinnati because it is one of the city's most affordable neighborhoods.
According to Neighborhood Scout, the median home value in Sayler Park is just more than $100,000, which is significantly lower than the median home value in other Cincinnati neighborhoods. For residents who are looking for an affordable place to live that still has a strong sense of community, Sayler Park is the perfect choice.
Pleasant Ridge
Pleasant Ridge is a unique neighborhood in Cincinnati for several reasons. First, it is one of the city's most racially and ethnically diverse neighborhoods. According to the 2010 census, Pleasant Ridge is nearly evenly split between white and black residents, with smaller percentages of Hispanic, Asian, and other racial groups represented. This diversity is reflected in the neighborhood's businesses and organizations, which include a number of minority-owned businesses.
Second, Pleasant Ridge has a sense of community that nearly rivals (or, some might argue, surpasses) Sayler Park. Residents are active in the neighborhood association and participate in a variety of community events throughout the year. The neighborhood also has its own community garden, which provides fresh produce for residents and helps to beautify the area.
Indian Hill
When it comes to Cincinnati neighborhoods, Indian Hill is in a league of its own. Situated just outside the city limits in Hamilton County, Indian Hill is an affluent community steeped in history and one of the safest neighborhoods in Cincinnati.
Indian Hill is one of the wealthiest communities in Ohio. According to census data, the median household income in Indian Hill is nearly $200,000—more than double the median income for Cincinnati as a whole. This wealth is evident in the community's sprawling homes and manicured lawns.
Another thing that makes Indian Hill unique is its small-town feel. Despite being located just minutes from downtown Cincinnati, Indian Hill has a distinctly rural feel. The community is home to several parks and nature preserves, and residents take pride in their "green," eco-friendly lifestyle.
Prestige Storage—Your Cincinnati Storage Champion
Did any of those neighborhoods intrigue you? We hope so. We hope you found a wonderful place where you can live in Cincinnati.
Prestige Storage has been in the business of making moving easy for Cincinnatians for as long as we've been around. When you jump from one home to another, it's easy to misjudge space or to want a downsize. Maybe it's none of that, and you just want to do an overhaul of your living space without getting rid of some of your more precious, sentimental belongings. Whatever the reason, we get it, and we're here for you.
If you need a clean, safe place to store belongings of any size, Prestige Storage has you covered. Check out our Cincinnati storage facility near downtown, equipped to the nines with climate control storage options, top-of-the-line security, and a multitude of self storage options.
If you feel your lack of space ever gets out of control, let us know. We'll be waiting in the wings to make your Cincinnati home feel yours again.
More From