5x10 Storage Units in Cincinnati, OH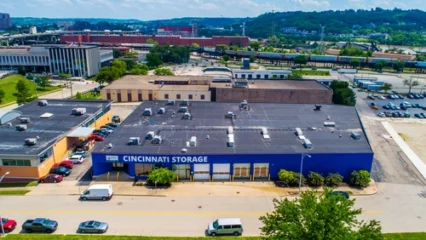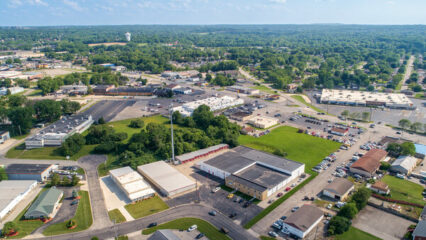 Cincinnati, OH – 5×10 Storage Units
Settled along the Ohio River, Cincinnati is a Midwestern metropolis that's on the rise. From the Cincinnati Zoo & Botanical Gardens to the Cincinnati Art Museum, there are plenty of local attractions to explore and fill your days. However, homeowners can also find their homes filled with items they don't have room for. When there's limited space at home, turn to Prestige Storage for the best self-storage in Cincinnati, OH.
Some of the many storage options available at our Cincinnati locations are our 5×10 storage units. A very popular choice for its versatility, a 5×10 storage unit gives you an additional 50 square feet of space to work with. Whether you're an apartment resident who needs to free up some closet space or a homeowner looking to declutter an entire room, a 5×10 storage unit is an ideal solution for people across the Cincinnati area.
We offer 5×10 storage units to several neighborhoods in Cincinnati, including:
Norwood
St. Bernard
Fairfield
Northgate
Kenwood
Springdale
Blue Ash
Sharonville
Ready to get started? Find your nearest Prestige Storage location or contact our team online to rent or reserve your 5×10 storage unit today!
Frequently Asked Questions (FAQs)
What storage facilities offer 5×10 storage in Cincinnati, OH?
No matter where in Cincinnati you reside, you can reach our convenient, secure self-storage with ease. We have two Cincinnati storage facilities offering 5×10 units which include:
Do you have climate-controlled 5×10 storage units in Cincinnati, OH?
We do! Climate-controlled storage is available in 5×10 units at select Cincinnati locations. These units are typically useful for storing temperature-sensitive items such as furniture, electronics, and documents. Instead of leaving your belongings vulnerable to the ever-changing Ohio weather, keep them better protected in the consistent and regulated temperatures of our Cincinnati climate-controlled storage.
What can fit in a 5×10 storage unit in Cincinnati, OH?
Equivalent in size to a large shed, 5×10 storage units have the space to help any Cincinnati homeowner create some much-needed room. Some items that fit well in a 5×10 storage unit include coffee tables, mattress sets, seasonal décor, and business supplies. Businesses can conveniently store excess inventory, office equipment, archived files, or documents, making it a practical solution for entrepreneurs seeking additional space. To learn more about what our Cincinnati 5×10 storage units can do for you, visit our size guide.
Rent Your Cincinnati 5×10 Storage Unit at Prestige Storage
Give yourself some much-needed space and rent a 5×10 storage unit at Prestige Storage in Cincinnati, OH. With an extensive line of storage features included, we're your one-stop shop for everything self-storage! For additional storage tips and tricks, visit our blog and FAQ page. Ready to rent your 5×10 storage unit? Contact our team or browse our Cincinnati locations online today!