AAA Storage of Centerburg - South

Centerburg, OH 43011
(740) 397-8937
By Appointment Only - Monday - Saturday
Mon

6:00am - 11:00pm

Tue

6:00am - 11:00pm

Wed

6:00am - 11:00pm

Thu

6:00am - 11:00pm

Fri

6:00am - 11:00pm

Sat

6:00am - 11:00pm

Sun

6:00am - 11:00pm

Last Unit!

Last Unit!

** First Full Month Free **
Unit Features:
Select

Last Unit!

Last Unit!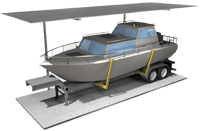 2 Units Left

Unit Features:
Call for Availability
(740) 397-8937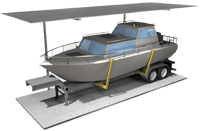 Unit Features:
Call for Availability
(740) 397-8937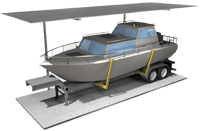 Unit Features:
Call for Availability
(740) 397-8937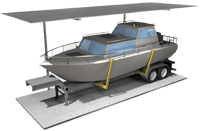 Unit Features:
Call for Availability
(740) 397-8937
Unit Features:
Call for Availability
(740) 397-8937
Didn't find your unit? Try these nearby locations
Self Storage in South Centerburg, OH, on Columbus Road
Free up your home or workspace from clutter, navigate your moves with less stress, or find a place to keep everything during your home renovation with AAA Storage of Centerburg, OH. Our self storage units are available in a variety of sizes for everything from the smallest storage needs to the largest.
Find our storage facility on Columbus Road just outside of Centerburg. Our self storage facility is just up the road from the Centerburg High School, near the NAPA Auto Parts and the Home Town Market. With our convenient storage location, you can drop by your storage space without adding drive time to your schedule.
South, Centerburg, OH, on Columbus Road Storage Features
Whether you're looking for storage for your home or business, AAA Storage has the storage solution for you. We even offer climate-controlled storage and drive-up storage units. Plus, simple online storage rentals mean getting self storage through us is hassle-free.
Find the following additional features at our storage facility in south Centerburg, OH:
24-hour video recording
Drive-up storage units
Clean storage areas
Autopay options
Online payment options
Check payment options
Roll-up doors
Pest control
Climate-controlled storage in South Centerburg, OH
Stressed about storing your temperature-sensitive items in Centerburg? Choose climate-controlled storage at AAA Storage.
Our climate-controlled storage units are air-system regulated to stay in milder temperature ranges throughout the year so you don't have to stress when the extreme winter or summer temperatures roll into Centerburg. Renting a climate-controlled storage unit is simple. Just choose a climate-controlled storage unit online.
Rent or Reserve Your Centerburg, OH, Storage Unit Today
Ready to unlock some extra storage space for your business or household? Come to AAA Storage on Columbus Road. Along with a variety of storage size options, we offer easy online rentals so you can rent a unit totally online.
To get your storage space lined up, just rent or reserve an available unit online. Our storage tips and FAQ pages can help you get started with using your new self storage space, and our storage experts are just a call away if you need more assistance.
Frequently Asked Questions About Self Storage in Centerburg, OH
What amenities are available at AAA Storage at 3923 Columbus Road?
The Columbus Road self storage facility offers drive-up and climate-controlled storage, as well as storage units in a variety of sizes. We also offer convenient online rental management options for all of our storage rentals.
When can I access my storage unit in Centerburg?
Our Centerburg storage units are accessible from 6:00 a.m. to 11:00 p.m. daily, so you can access your self storage on your own schedule. Our staff is available by appointment Monday through Saturday. Give us a call if you need assistance.
How do I know if I need a climate-controlled storage unit in Centerburg?
We recommend climate-controlled storage for temperature-sensitive items like wooden furniture, household appliances, photographs, and many types of textiles. You'll want to think through the full list of items you're planning to store, including any temperature-sensitive ones, when deciding between climate-controlled and standard self storage.
How much does a storage unit cost in Centerburg?
Storage unit prices range depending on the details of each specific unit but our units are always competitively priced. Take advantage of exclusive discounts when you rent or reserve your storage unit online. For current pricing and details, see our available storage for rent.
Can I make rental payments online at AAA Storage?
Yes, absolutely. We can accept your online rental payments and can even set up autopay for your account so you don't have to worry about forgetting a rental payment.
Features & Amenities
Every storage feature is designed from scratch against standards forged from years of experience in the self storage industry. The result is a high quality consistent customer experience you can count on.
7 Day a Week Customer Access
"They were extremely flexible and always willing to help!"

Ashlee Noland, 7-30-22

"Been using AAA Storage in Centerburg during the winters for a few years to store some toys, and Lindsey is always polite and attentive during the signup and the cancellation. Highly recommend AAA."

Adam Lanthorn, 6-26-22

"I was extremely pleased with what I got. Gretchen was a sweetheart to work with. We decided not to move so we didn't need it, so I only had it for 2 months, but if I need one again, this is where I am going. Would I recommend them? Without a shadow of a doubt."

Karen McIntyre, 2-02-22